I took a few photos on Friday but never posted them. I'm going to have to make two updates today because they've started the roof decking. I will take more photos later. Here's a pic of the house with a little of the solid exterior walls that are being put up this week. The other photos are of the twins in the house, Alex loves to use the push broom and Eli is fascinated with the little space beneath the stairs. They're checking it all out on a regular basis.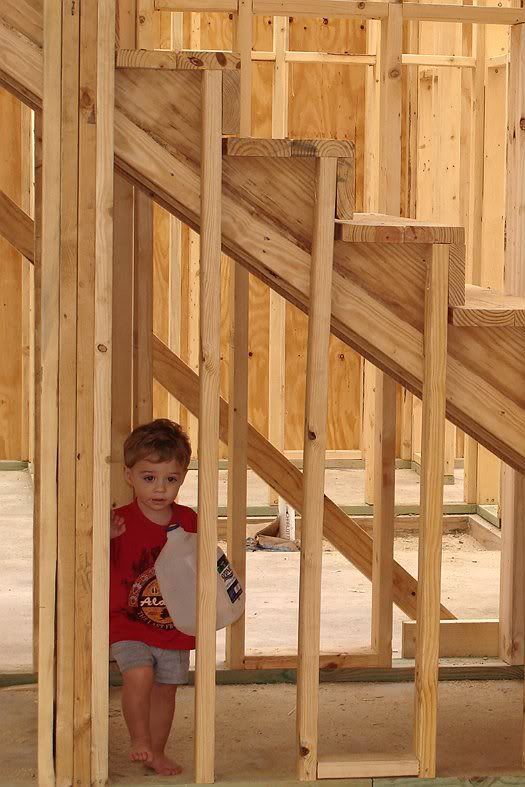 This shot is of the kitchen/living room archway.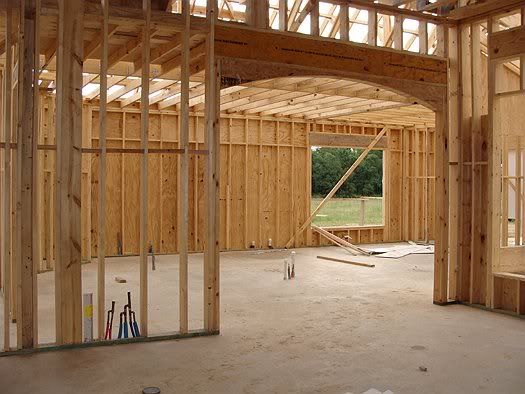 This is a shot of the stairs and front hallway goes to my office.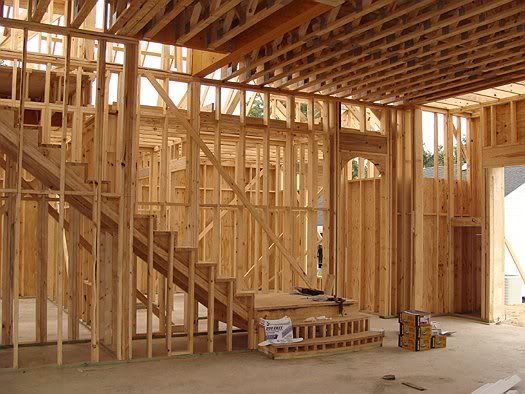 Here are Alexa holding Eli and Erica holding Alex in the upstairs den.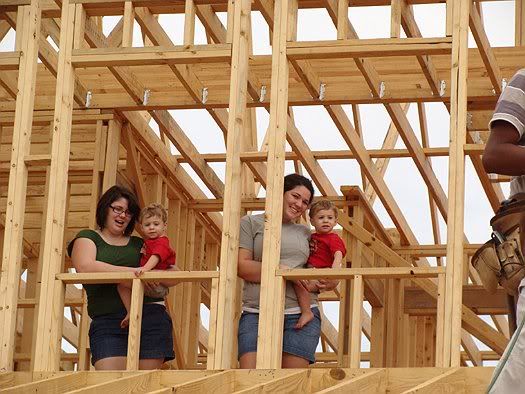 Dave taking a break while checking out the house on Saturday morning.