Debbie and I loaded up the kids (her three youngest and Kali) around noon and headed toward Arnaudville with a quick stop for lunch near the Louisiana Drive Target. We went to the "St. Theresa's Rummage Sale" and I found a few cool items. Almost all drink related. Do ya think that says something about me? hahaha. Two of them are juice/milk carafes, one is a sweet pretty one with a lid/stopper that I think will be great for my simple syrup for mixed drinks. I also found a pretty container that would be a pretty container for wine or almost any other liquid. I also got a cute little vase for small arrangements, perfect for those flowers Kali picks out in the pasture for me. ;)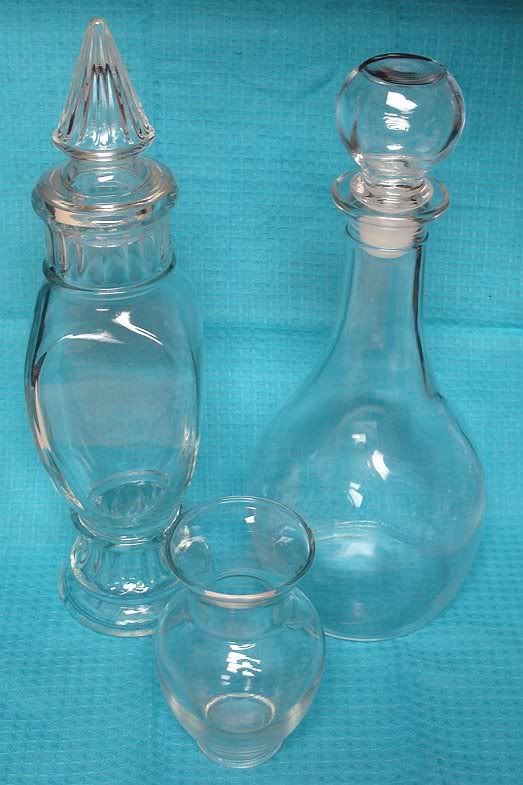 After scoring some cool things there at St. Theresas we drove down to Breaux Bridge and went to Old Time Flea Market and the renovation on it was simply delightful. Not only was it sparkling clean, it was organized and the new items were awesome.
At Bayou Town Flea Market a little closer to downtown in Breaux Bridge I scored big with another Vintage Pitcher. This one has red, white and black rings around it and is in excellent condition! I know it will be awesome with my red and black dishware that is a little more retro and modern looking!
I found a copy of The Prudhomme Family Cooko Book there too and it was signed by Paul Prudhomme and all of the Prudhome family members who contributed to the book including Enola Prudhomme.
The last thing I found was a cute little set which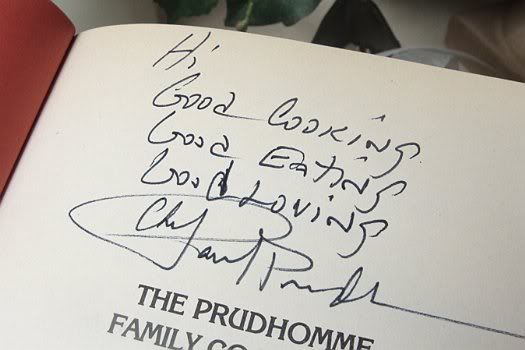 consisted of a serving bowl and four salad sized bowls. The colors in these are just to die for gorgeous. Blue, aqua, teal, golden yellow and brown. I found a little something for my sister Robin as well but I'm not going to share it until I give it to her! But I'm sure she'll love it too!