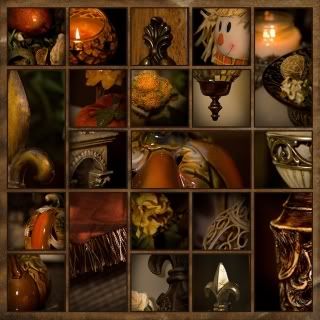 Fall around our home is in evidence in a big way. We've embraced the colors of the season and decorated the kitchen, dining room and den. I snapped a few photos highlighting the details and have created a collage in

Fotofusion by Lumapix

. Click on the image for a larger version of the layout. Have a fabulous Monday!