Bathtime at Lolli and Pop's house on Saturday night was a blast. The boys love the warm, soothing water and they're just too stinkin' cute! Click image for credits.
Journaling reads: The boys spend a good bit of time on the sofa at home. Its comfy, near Mom and Dad and its nce and bright in the den. Its one of their favorite places to be. Click on image to see credits.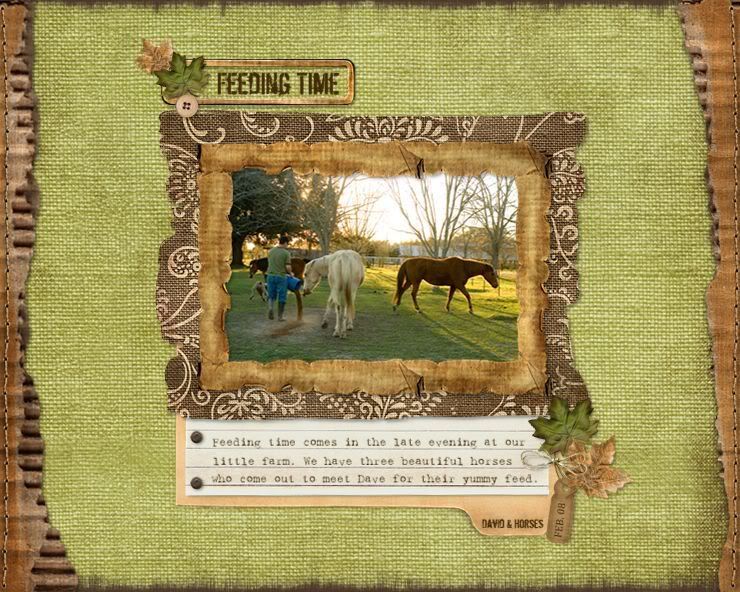 This "Feeding Time" is a layout featuring Dave and our horses, Thunder, Sweettart and Cash. After checking on our new baby calf, Dave fed the animals with the help of his trusty dog River. Click image to see credits.
All of these layouts feature products by Shabby Miss Jenn. You can find her designs HERE.