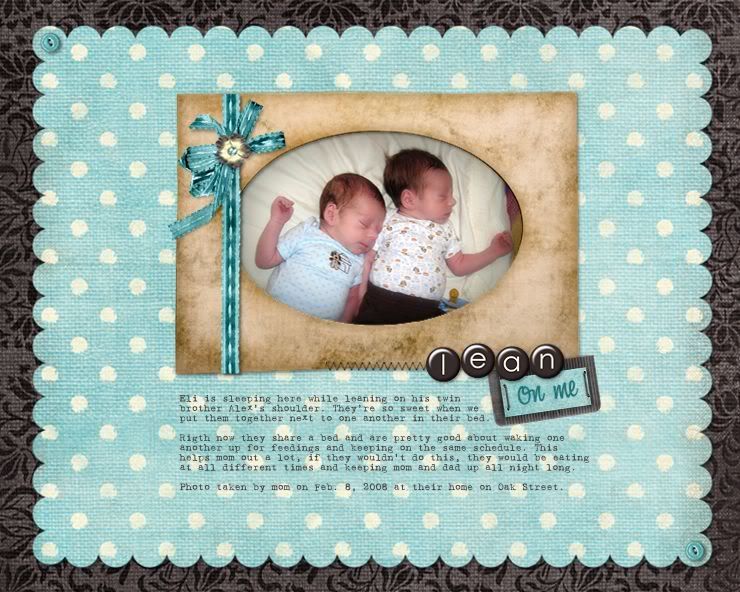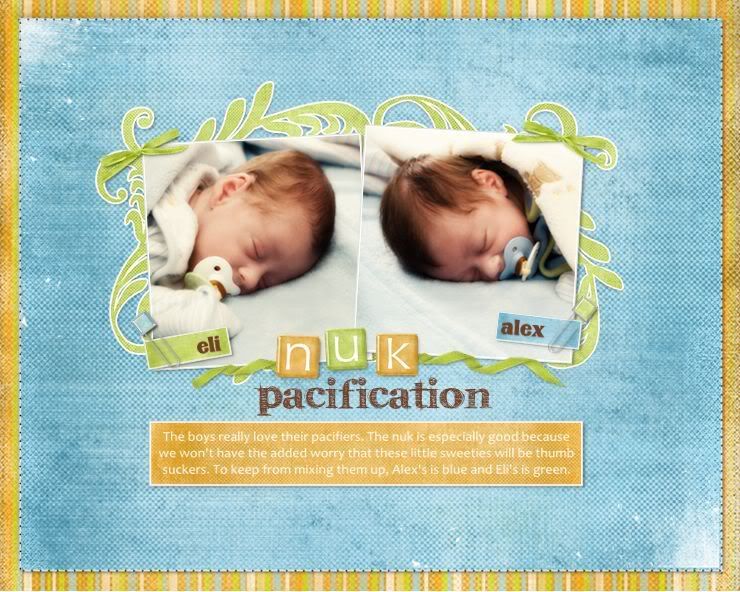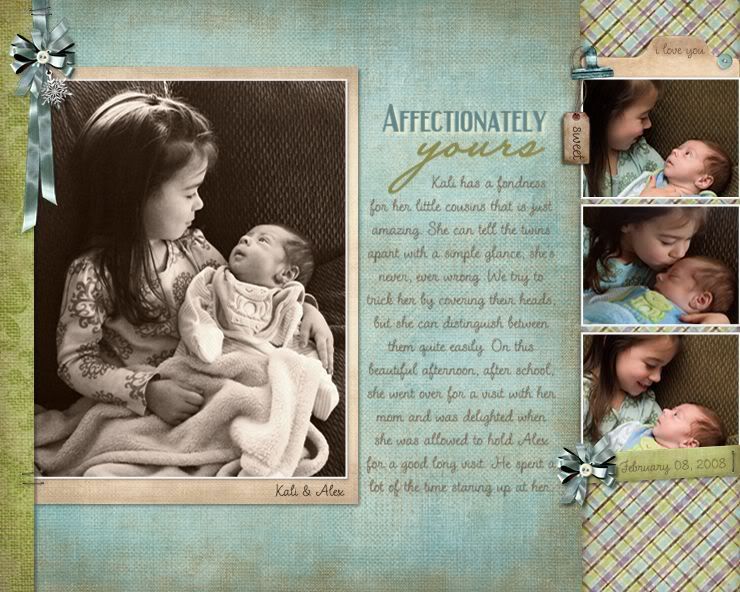 You know its very easy to spend a ton of time shooting photos of my three favorite little people and then another ton of time scrapping the memories. Shabby Miss Jenn's kits make it so easy to do too! Her color schemes, elements and papers are just to die for gorgeous and so versatile! I'm so darn lucky to be on her creative team! You can see her designs
HERE
. Check out her awesome blog too!
Shabby Miss Jenn
.
Last night the boys and their parents spent the night at our house, Pop and I handled the 1 AM feeding and Davey and Claire got a good night's rest and were ready for the 5:30 morning feeding. It sure is fun to have them all over! Tomorrow Davey and Claire celebrate their 2nd wedding anniversary and the boys will be over for a nice afternoon visit for a few hours ... although they just left 20 minutes ago, I'm ready for them to come back soon!
Clicking on the image will give you a larger version of the layout!