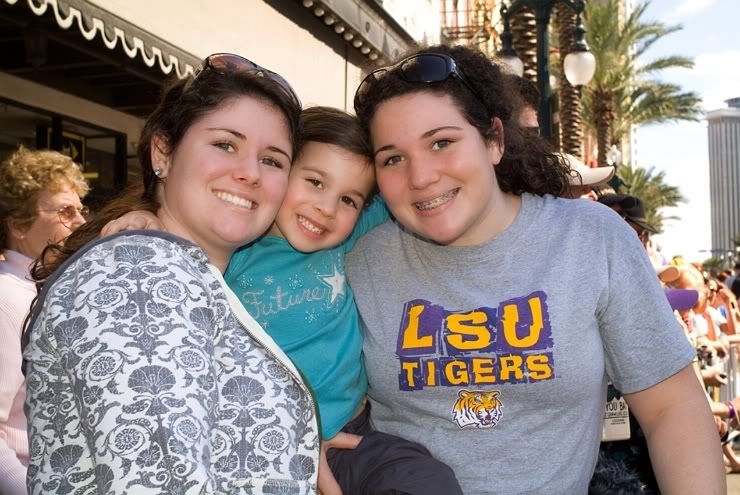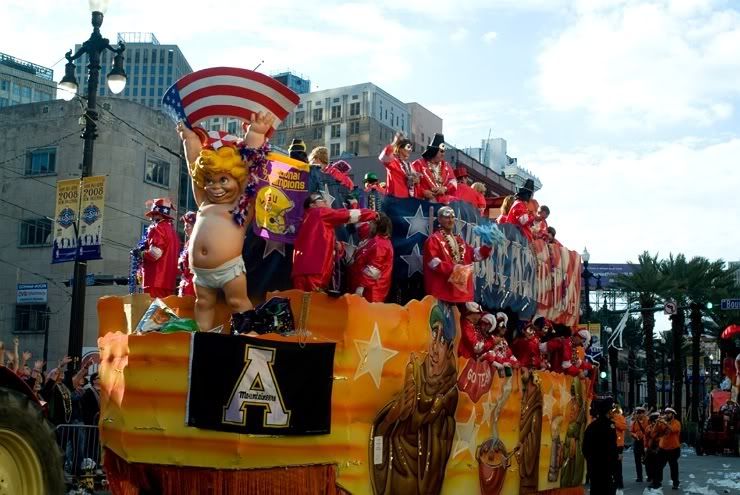 Our Mardi Gras experience in New Orleans was a huge success again this year! Big Poppa took his girls to the city for a whole lot of fun and festivities. The parade route was colorful and exciting, Kali and Erica enjoyed the parades the absolute most! Catching beads (which were, for the most part, left behind with other guests of the city due to a shortage of space in the car) was a huge blast! Seeing the grand marshals of the parades was also fabulous. Kevin Costner and Hulk Hogan were riding in our two favorite parades, Endymion and Bacchus. Les Miles, Head Coach at LSU was also on a Bacchus parade float along with lots of the 2008 National Championship Football team members.
We also enjoyed the flavor of New Orleans, from Popeye's delicious fried chicken to Alabi's late night yummies and oysters at the Bourbon House, everything was fabulous!
More photos to come in the next few weeks as I add pages to our family scrapbook.