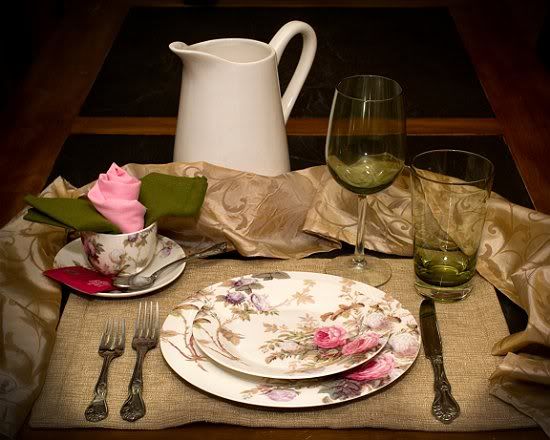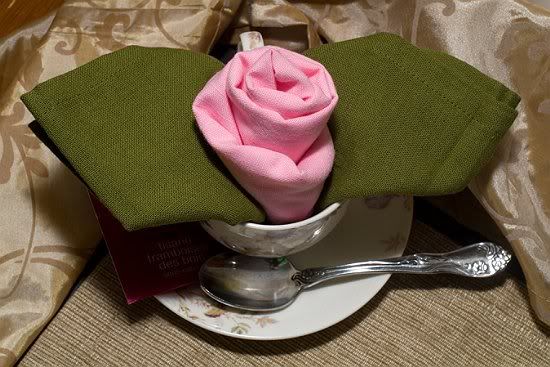 This rose napkin fold was on MarthaStewart.com a week or so ago. I thougth it was divine and when I bought the rose patterned dishes I knew I'd have to use it on my tablescape. The little teacup was perfect for displaying the rose.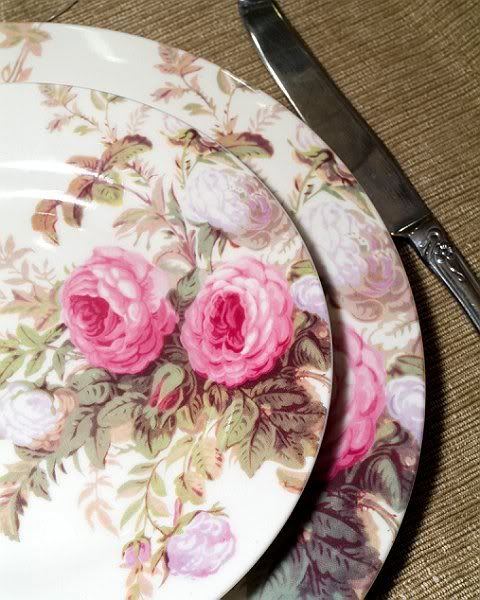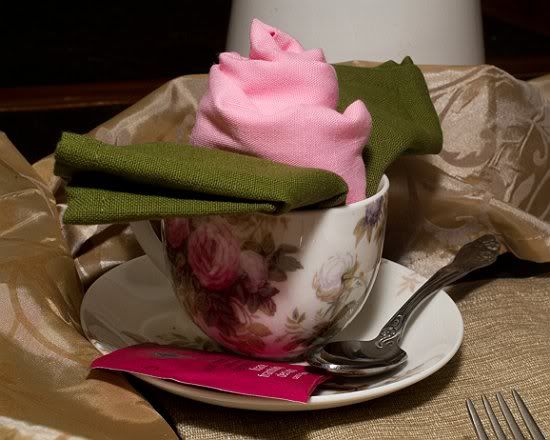 After finding the dishware I decided to pull together a tablescape on Wednesday with the Mister. He and I had a quiet one, the kiddos were at school and the oldest was on a trip to Fourchon. So it was just me and my love, a lil salad and stuffed sweet peppers. Yum!
The rose dishes are inspired from the archives of Victoria and Albert Museum, London
"Brompton Rose" Fine China. I found them at TJ Maxx and thought they were divine. There were only four place settings with dinner and salad plates and soup bowls. I got two tea cups and saucers for my honey and me too. I'm going to New Orleans this weekend for a photo convention, I'm going to have to check out the TJ Maxx stores there for them as well, I might score a few more settings!
Please visit Susan at Between Naps on the Porch by clicking on the link on the right side bar of my blog. She hosts a Thursday Tablescape each and every Thursday. Thanks Susan!