My sisters Robin and Deborah, Mom June, daughter Erica, God Mother Diana, my sister Deb's kiddos, Jeanne, Aimee, Jacob and Joanna and I went up to Washington, Louisiana for a fun morning of shopping at the Old Schoolhouse Antique Mall during their Spring Antique Fair on the grounds April 17th. I found loads of wonderful items and you know I'm all about sharing my finds here online!
One of the items isn't actually here at our house yet, its a beautiful old dresser with a huge dressing mirror. My sis Deb agreed to carry it to her house since I wasn't in a vehicle that I could transport it in, that and the other items Erica found for her bedroom will be on a seperate post soon.
These goodies are what I brought back with me!
This apron was designed by Ava Bertrand with Ava's Aprons. I fell in love with this black and white apron and just knew I had to have it!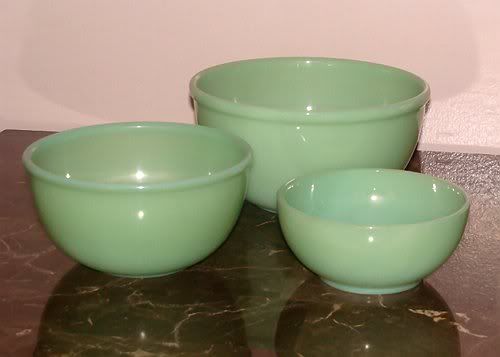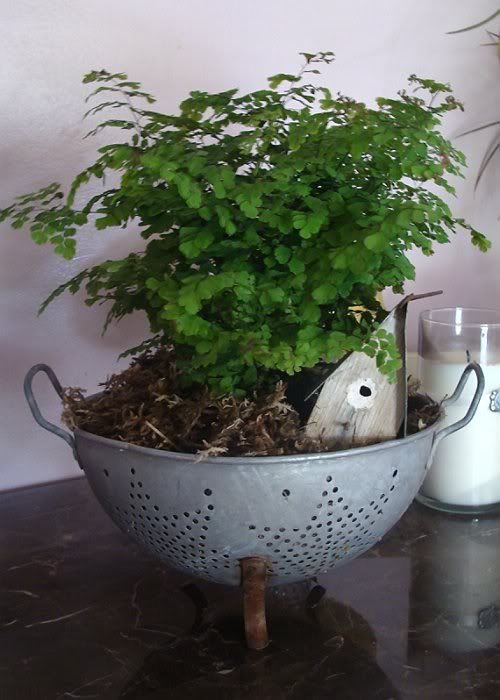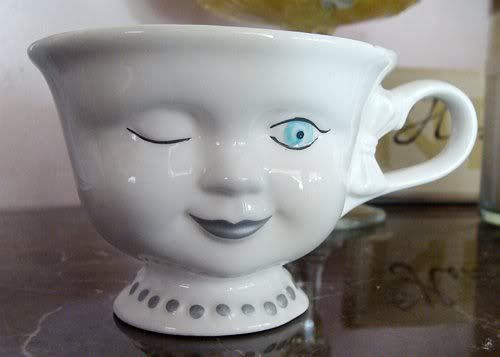 The blue mixing bowls were just lovely. My mother in law has a set of these in a pretty green and I have always admired them. Maybe I'll be able to find the other two that go with these two some day in my flea marketing adventures. The pretty little bonnets were created by Margie at Acadiana Crafts, she's got a website Acadianacrafts.etsy.com. Check em out! The all white one is for my next grandbaby girl and the pink check is for Anna Claire, our niece Natalie's pretty baby girl. I adored the three jadite mixing bowls I found inside one of the booths at the school house. Got em for a really good price, they're the beginning of my collection of the beautiful colored dishware! The next item was found at Vintage Girl's booth outside at the Spring Fair, everything in their boutique area was shabby, feminine and adorable. They have a permanent booth in the Old Schoolhouse Mall and one in the French Quarter Antique mall in Lake Charles, Louisiana. I've got to make a trip over there sometime soon to check it out! The crystal candy dish I found in their booth has the yummiest creme brulee scented candle in it, its so lovely and after the candle is gone it will make a lovely piece to add to my tablescapes! Camp Dog Seasoning is scrumptious. I used to use Cajun Zing, til I couldn't find it in local stores any longer, this is a wonderful replacement, MSG free and low on sodium... it adds a wonderful flavor to everything you put it on! The next item wasn't something I would typically pick up, but I thought it was such a cool use of an old collander that I couldn't pass it up! The birdhouse just adds some whimsy to the setting with the lacy potted plant! The last item is a lovely little Bailey's cup was designed and signed by Helen Hunt for the Los Angeles Youth Network. I already had two cups, now I have three! Love em!