With Kali, Alex and Eli!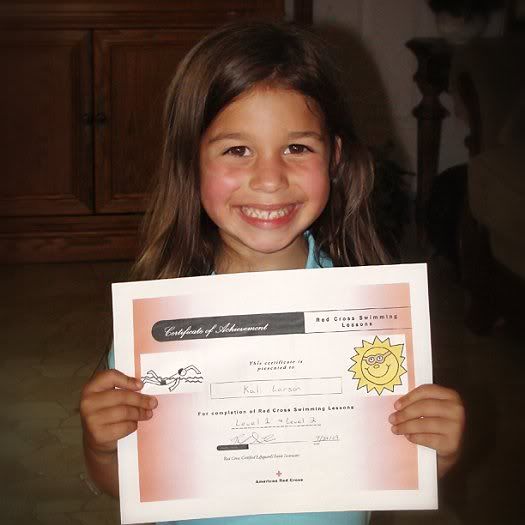 Earlier this summer Kali went to a dance camp at Catholic High School in town and won the big spirit stick for her age division. She did a great job learning the dances they taught and was a super spirited camp kid. This past week she completed her second week of swimming lessons. She is Red Cross certified in Level 1 and Level 2, having completed a battery of tests and accomplished a whole lot in just two short weeks with her swim coach who is Red Cross Certified Lifeguard and Swim Coach, Phillip.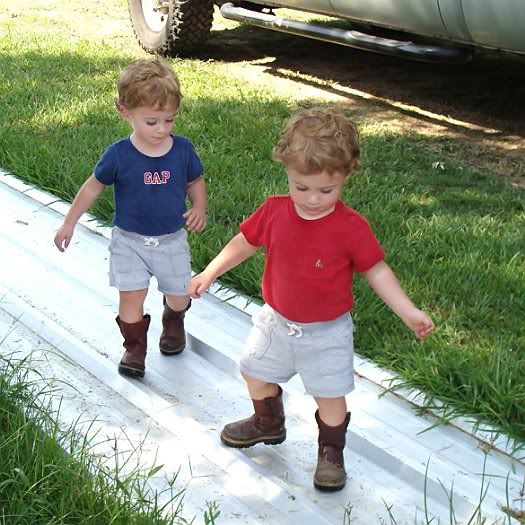 Saturday the cutest boys in the world came over to spend the day. They got to wear their new boots which were a gift from Brooke and Breyton for their first birthday. They fit them well and they love them! They went walking out in the pasture to the barn and around. It was a little bit muddy and wet but that didn't stop them from having a blast! Here are a few pics of the cuties in their boots!