Every time I go on an antiquing adventure I try to find a good cookbook. Debbie eyed this one and told me she had it and loved it, so I'm sure its a good one!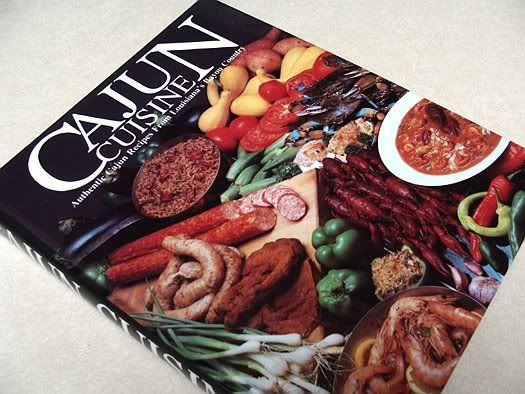 We made a little trip to Opelousas to Crossroads Antiques and after a quick stop by our friend Missy's house near Cecelia we trekked into Breaux Bridge. I had quite a good day and found some awesome things! (Even something for a friend, betcha can't guess which item and which friend! Hahaha!) Here are some pics of my goodies. The cook book is a very good basic Cajun cookbook with classic recipes, I'll be trying out a bunch soon I'm sure! Will share the ones that are super! Stay Tuned! The other book is a little novel set in New Orleans, I collect these old stories!
I started off with the pitcher shown in this image below, then found a cute little syrup dispenser, the napkins and the little pyrex dish. I think this will make an adorable breakfast tablescape. When we hopped over to a Dollar Tree for the kiddos to get a snack or treat of their choice I spotted the dinner plates! What a great find, huh? huh? Some days a girl just gets lucky! I just adore the

blue

, aqua and

green

in the pitcher and napkins!
I had three Bailey's cups at home and knew I'd eventually find more of them, today I hit jackpot with one in a booth, then two, then two more, ALL in different booths at two different places! The light blue Fire King dishware was all found in great condition and at super prices! Nothing I bought today was over $10! Talk about super deals in Breaux Bridge!