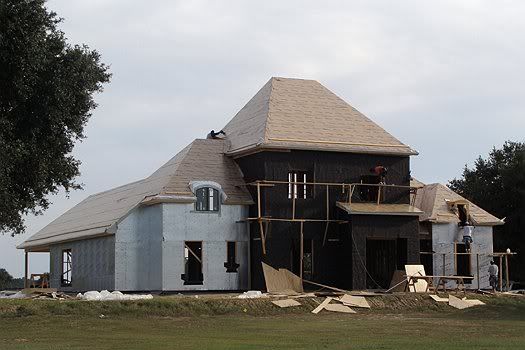 We're in a very good place at this point in the construction phase. The roof decking and protective paper are on the entire house and the solid exterior walls are almost all finished. The crew only has to finish installing the solid exterior walls under the patio and the south and west sides of the upstairs and they'll be finished their task.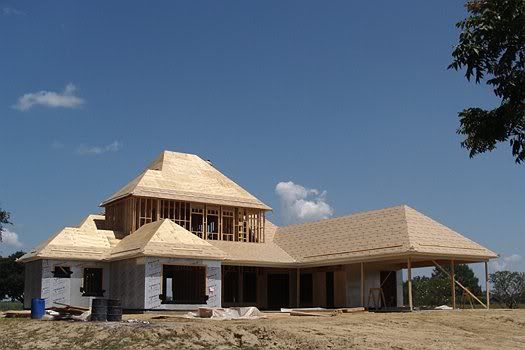 Then we'll have the plumber, electrician, copper flashing installer, stucco and painters on site to do their rough ins and their part of the job. Its so exciting watching it all unfold. Shannon, our builder who is also running the project is well organized and has everyone lined up and keeps me up to date daily on what I need to order and have picked out and the date I need it for, he's very easy to work with and we count our blessings all the time when we realize what a gift he's been!
I'm also including this photo of our view of the back pasture where some our cows and goats were grazing with egrets scattered among them. It was a pretty sight with the black and white of the animals against the pretty green grass! I'm sure its soon to begin turning brown as summer fades into fall.