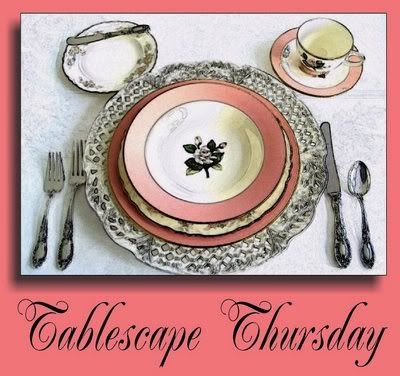 Join us in discovering the wonderful tablescapes shared on Susan's Blog for Tablescape Thursday. Click on the image above to go to her site. Thanks for all the visits on my blog and the wonderful comments! I appreciate each and every one!

I went to an antique school house mall last Friday with my sisters, I'm definately going to be setting the table with these very old but elegant rose bouquet patterned dishes. They're well loved, well used and have signs of wear... but I love them none the less. Hopefull in time I will be able to find more sets to add to my dishware collection. Happy Thursday Tablescapes! If you ever get a chance to get away to Washington, Louisiana ... I suggest you make time to spend a day perusing the fabulous shops at

The Old Antique Schoolhouse Mall

.
These dishes will be lovely with my

Valentine's Day Setting

or with my

Christmas Dishes

.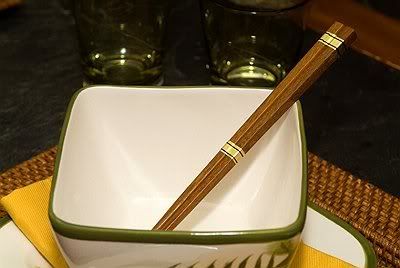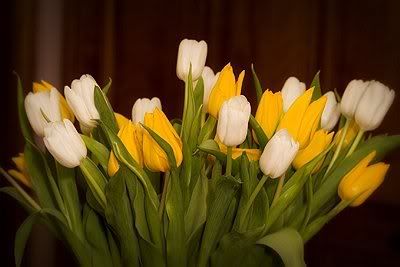 I decided to update my tablescape from last week. Removed a little bit of the clutter, moved the napkin beneath the salad bowl, took the silverware and put it away. I also added a new flower bouquet of bright yellow and white tulips. I love how these look together!