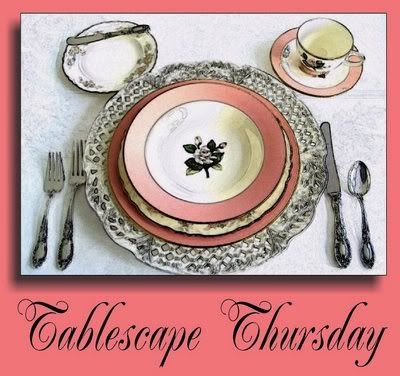 Welcome to Tablescape Thursday ... our host is

Susan of Between Naps on the Porch

Blog. Click the image to see her beautiful blog and find links to all the wonderful tablescapes being shared this week!
Thanks for visiting me today at my blog... I appreciate and adore your comments... and if you aren't on the list today, it gives me the opportunity to check out your blogs too!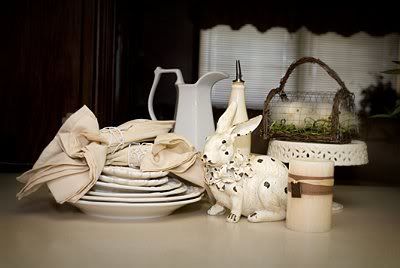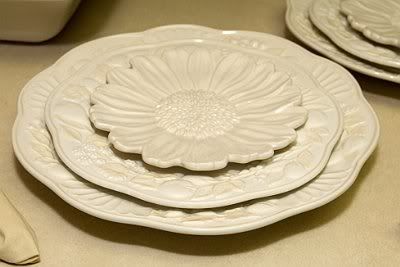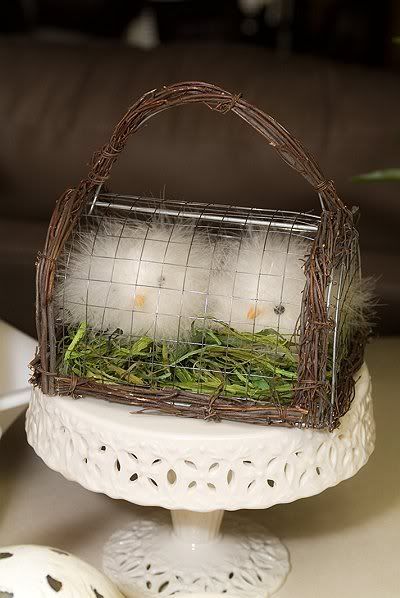 One of the most fun things for any dish lover to do is plan and shop for a new tablescape. I'm going to be using an ivory and cream color palette for Easter and I've been finding a few new pieces to go with the adorable salad and dinner plates I already have. The planning is SO MUCH FUN... as all of you dish lovers know! I shot a few photos and am gathering ideas right now. I'm trying to decide on a pretty little cake design for the cake stand. I've got napkins and napkin rings, and have to decide whether or not to do placemats or tablecloth. I will gladly welcome suggestions and can't wait to hear from all of you! I do have a tiny bit of grass/green color involved but only as a tiny accent... nothing I want to add in abundance. I do have one more piece, a pretty ivory iron work tea pot that I need to get out of storage, I'll be buying cream and ivory eggs to put into it for decoration. If I can't find them ... I'll just spray some ;) and store them in the fridge until the holiday.
Now to tell you about a few of my fun finds.... the napkins and rings are from Pier 1 and the napkin rings are only 99 cents right now in the clearance bin. I adore a good sale! The bunny is from Hobby Lobby... all the adorable little Easter bunnies in the 'statue' type section were half off. The cake stand was a real find at TJ Maxx and the fleur de lis ceramic oil bottle was from an adorable gift shop in town called "Sensations". The profits from this store go to a local charitable organization. Kali found the sweet little chicks in the cage at Pier 1 and thought they'd be super sweet on the bar. The girl is already helping find cute things for our table/decorations and is loving dishware at the ripe old age of four and a half! "Lolli, look at this how cute!" comes out of her mouth often when we're shopping!
I will share more information about the dishes as Easter comes closer and I set up table. I can't wait to see what all of you are planning for your Easter tables! Happy Tablescape Thursday!