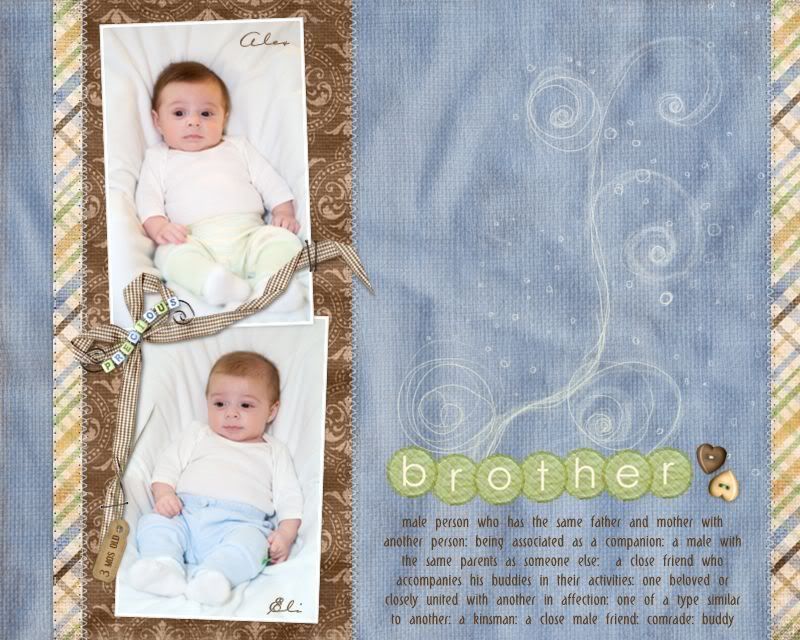 The two being ...Alex and Eli, pic was taken when they were three and a half months old, time is flying by, they're almost five months already!
The one lil lady is of my girl Kali, she's just too cute! She's enjoying her summer and can't wait til we're heading out for our beach vacation next month!
Clicking on the layouts shows you a larger version of the layout, credits can be seen by clicking on the link to my galleries on the right hand column on my blog. Have a lovely day!