Kali's Luau Birthday party was a blast! All of her favorite people were there (and her Daddy was there in her heart). Here are special photos with Mama, Nanny Lexi, Lauren and Brie, Erica and Paren Davey... and of course one with Hannah Montana!
The day was filled with lots of fun activities, loads of wonderful gifts, a yummy Lilo Hula cake, the limbo, a new bike from Lolli and Pop, a fun jump and games! Everyone had an absolute blast!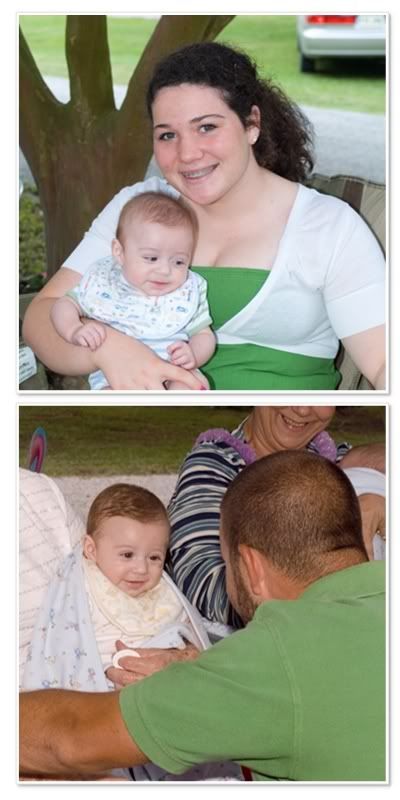 Eli and Alex were at the party too, here's Eli with Nanny Erica and Alex talking and smiling with Daddy. The boys were well taken care of by their Great Grandmas the whole afternoon. Click on the images to see larger versions! I'll be scrapping lots of these photos soon!