Where has the time gone!? Feels like they were born day before yesterday ... how can it be that they are already four months old?!
They had their four month visit at the doctor just this past Tuesday, they're both weighing almost 15 pounds and had their second round of baby shots. We see little white teeth showing just under the gum surface, its still early yet, but at times Alex is bothered with a little teething discomfort, looks like his will pop through first, only time will tell. They're noticing one another a lot more lately and are having regular stare downs. They smile and coo at one another too. They're such sweet boys!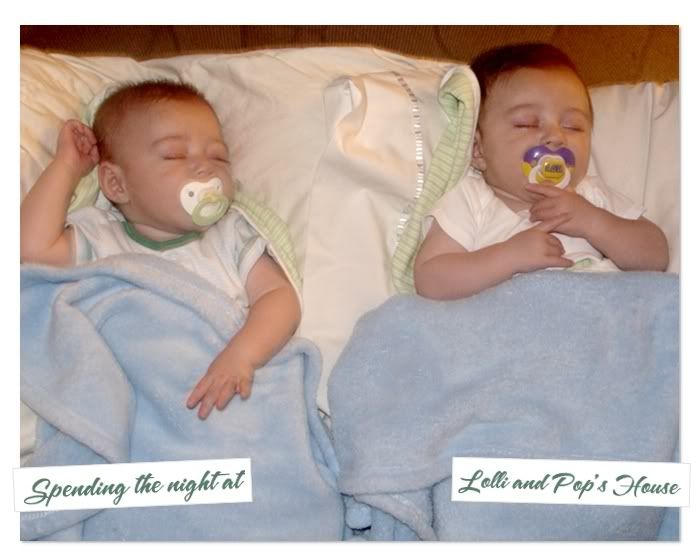 The boys spent the night last night (Wednesday), which is fast becoming our little tradition. Mom and Dad get to do a few things around the house and we get extra time with our favorite little guys! They are such good boys on their nights over, even though they just had baby shots on Tuesday, they slept from 9 pm until 4:40 am this morning. They woke for bottles then went back to sleep until around 7 am.