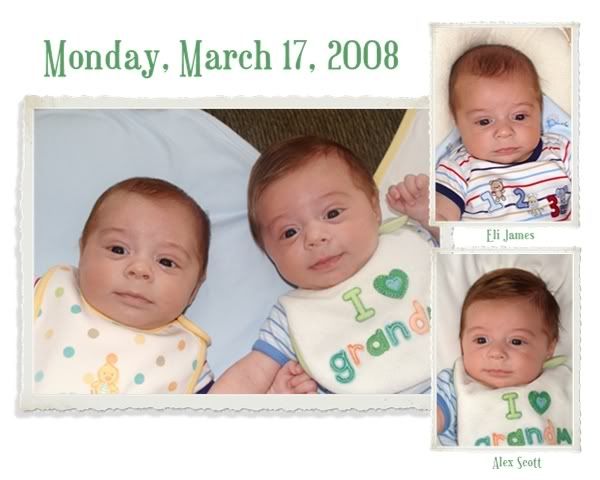 Alex and Eli were very good boys for me yesterday! They ate, napped and played without any fussiness at all. Today Kali is coming with me to spend the day with them, its sure to be a fun one! Here's new photos of them two of them on Monday, March 17, 2008.
Have a wonderful day!
Frames by Coralee Evans.