Alex and Eli waking up Pop this morning!
Beautiful Beach Babe Kali (yesterday)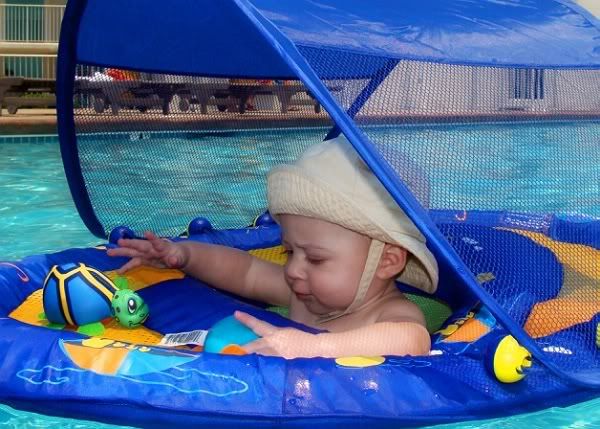 Eli playing with his toys in the pool.

Alex playing with his turtle toy in the pool.
Today was our first full day with the whole family on our summer vacation. The boys had their first experience with the pool and water toys and they loved it! The water was just right and their little shade floats Lolli and Pop got them were perfect to keep their sensitive skin out of the brutal heat of the sun. Alex, Eli and Kali had a wonderful day!